WELCOME to ecoSolutionsPRO!
Our company name says it all – we……
Use eco-friendly practices/products
Provide SOLUTIONS for Home Performance problems
Use highly trained PROfessionals to get your job done right
Our  goal is to Educate, Evaluate, and Equip people with solutions that will produce a healthy, well balanced home – a home that is both energy efficient and environmentally excellent.
Embedded in the solutions we offer is a need to make a difference –  from helping to reduce energy consumption, to helping a child with asthma sleep better, to helping people reduce their carbon footprint….our values drive our company.
In the "good old days" I remember going to grandma's house. Grandma didn't lock her doors. She didn't worry about intruders. Her house had blow through ventilation – when the wind blew the curtains would move. She wasn't concerned about saving energy. There was always an odor in grandma's basement but we just thought that was normal.
Today, almost everyone feels their personal protection and the security of their home is in jeopardy. In order to keep out intruders they strategically place surveillance cameras, deadbolts and alarm systems. They purchase guns, get concealed carry permits and invest in weapons training.  They seal up their homes in order to save energy but have failed to realize there is the possibility of some very big intruders already invading their home.  If these intruders are not dealt with they can eventually rob you of your most precious asset – your health!!!!
Many of the homes I inspect have poor building construction, ventilation and structural deficiencies that don't allow the home to be a safe place to breathe, but in actuality have become a breeding ground for contaminants.
My experience shows there are usually two main culprits allowing intruders in the home that are robbing a person of their assets:
1.    Losing money through the walls, ceiling and air vents in their home
2.   Losing money through sickness care because their home is making them sick
As a Home Performance Forensics Professional I will:
Assess your risk for contaminants in your home/air
Suggest possible lifestyle changes
Offer wholistic solutions specific to your unique situation to reduce/manage your risk (I report my findings then you decide what level of risk management is right for you!)
Show you how to increase the value of your home and reduce the cost of ownership by making an investment instead of  just making a repair
I believe in education, that is why I have taken the time to expand my knowledge base, skill set and tool set to meet the need of my clients. I have invested in earning certifications so that you can rest assured I am qualified to educate you, evaluate your unique situation and then equip you with solutions specifically designed just for you!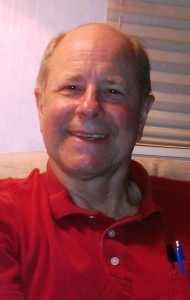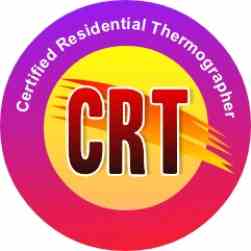 My current certifications include:
BAP – Building Analyst Professional
WRT – IICRC Water Restoration Technician
CRT – Certified Residential Thermographer
CIS – Certified Indoor Air Quality Specialist
CMI – Certified IAQ/Mold Inspector
CFS – Certified Formaldehyde Screener
QST – Qualified Sampling Technician
PSP – Professional Screening Partner
THANK YOU for visiting!
We stand behind our products and services and look forward to meeting all of your
Home Performance needs!