WELCOME to ecoSolutionsPRO.com!
At ecoSolutionsPRO, our goal is to Educate, Evaluate, and Equip people with solutions that will produce healthy, sustainable indoor air quality. What you breathe DOES matter!
Indoor Air Quality (the condition of our air) is one of those issues that has been pushed aside and minimized for far too long. The truth of the matter is your indoor air could be making you sick. Air "conditioning" is more than just heating and cooling. Heating, ventilation and air conditioning systems are totally inadequate to provide the quality of air needed to sustain a healthy environment.
We continue to seal up our homes in an effort to reduce energy costs but we fail to recognize that we also seal in all the pollutants at the same time. These pollutants create a toxic soup that we breathe. Recent findings show that small particles we breathe in can also contribute to a number of medical conditions. (see Air Science 40 info below)
As a trained professional I am also ready to evaluate and assess your Indoor Air Quality or mold problems. Most of the time costly remediation is not needed and we are able to use our sanitization methods to kill the mold and bacteria. Our wholistic solutions are specific to each persons unique situation so you can rest assured you are doing all you can to manage your indoor air quality risks.
Embedded in the solutions we offer is a need to make a difference. From helping to reduce energy consumption, to helping a child with asthma sleep better, to helping businesses and homeowners reduce their carbon footprint….our values drive our company.
See what Dr. Lou Briegel from the Wellness Chiropractic Center in Canton, GA had to say after a recent presentation at his facility.
Indoor Air Quality Facts
People spend 75-90% of their time indoors
Exposure to airborne contamination is considerable
50% of all major office buildings have contaminated heating, ventilation and air conditioning systems (HVAC). If not properly maintained, they are a hotbed for growth of molds and bacteria.
Each person inhales over 3,500 gallons of air each day. Children inhale more particles for their size then adolescents or adults.
Polluted air causes 94% of all respiratory problems
More than 31 million Americans have been diagnosed with asthma, about 1/3 are children under 18.
About 40,000 dust mites, a common household allergen, can live in one ounce of dust
An estimated 10-15% of the entire population may be allergic to cat or dog dander.
A person sheds up to 700,000 skin flakes per day.
Poor Indoor Air Quality Can Threaten Your Health
Most people don't know that the indoor air they are breathing may be more polluted than the air outside. The Environmental Protection Agency has reported that indoor air pollution levels can be 100 times higher than the air outdoors.
Breathing contaminated air puts the health of you and your family at risk. In fact, the American College of Allergy, Asthma and Immunology says that 50% of illnesses are caused or aggravated by polluted indoor air and that 1 in 5 Americans – 55 million people – have allergies to airborne triggers such as pollen, mold, dust mites or animal dander.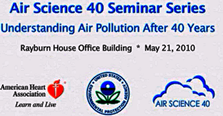 Recent EPA and American Heart Association findings released during the Air Science 40 Seminar Series shows that small particles in the air we breathe can cause high blood pressure and even cardiovascular disease.
You can take control of your indoor air quality by reducing pollutants that can contribute to headaches, lung irritation and fatigue as well as more long-term conditions such as asthma, allergies and infectious diseases.
WE ONLY USE GREEN CLEANERS –  Because we care!  
Your health and safety are important to us so we are careful about the antimicrobial products we use in our clean up/remediation projects. They are non-toxic and are  suitable for use around children, pets, the chemically-sensitive and the elderly.  They are also environmentally responsible & sustainable.
Let us introduce you to one such product we use:
Benefect® Botanical Disinfection Technology.  It's About Thyme.™
Watch Conor's Story
There are no "cookie cutter" solutions. Our
wholistic solutions
are specific to each persons unique situation. Our goal is to:
We believe in education, that is why we have taken the time to invest in earning certifications so that you can rest assured we are qualified to educate you, evaluate your unique situation and then equip you with solutions specifically designed just for you!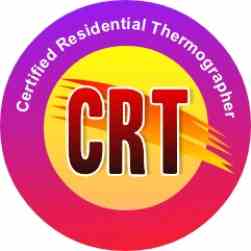 Our current certifications include:
BAP – Building Analyst Professional
WRT – IICRC Water Restoration Technician
CRT – Certified Residential Thermographer
CIS – Certified Indoor Air Quality Specialist
CMI – Certified IAQ/Mold Inspector
CFS – Certified Formaldehyde Screener
QST – Qualified Sampling Technician
PSP – Professional Screening Partner
THANK YOU for visiting our website.
We stand behind our products and services and look forward to meeting all of your Indoor Air Quality needs!