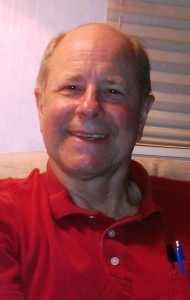 As a trained Building Analyst professional I am ready to assess your Indoor Environment for home performance issues.
An initial assessment includes but is not limited to:
Consultation – gathering pertinent data surrounding the need
Visual inspection
Hygro Thermo readings
Particulate readings
Report findings
Make recommendations
Offer solutions (we report – you decide)
If a more in-depth assessment is needed we will also:
Use Thermal imaging*
Perform Moisture readings in building materials as needed
Perform Moisture Mapping
*With the addition of infrared thermography we are able to "see" things that are not visible to the naked eye, thus making our assessments more valuable to our clients.
You can rely on our services to collect the information you need to make the educated decisions required to provide a healthier indoor environment for you and your family.
CURRENT CERTIFICATIONS:
BAP – Certified Building Analyst Professional (BPI – Building Performance Institute)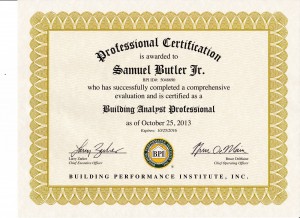 IICRC – Certified Water Restoration Technician (Institute of Inspection, Cleaning and Restoration)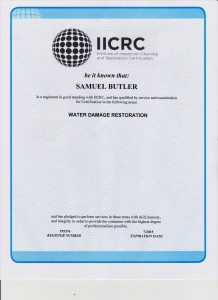 NORMI Certifications: (National Organization of Remediators and Mold Inspectors)
My Member ID: 03463
 Click here to verify my current NORMI Certifications – search by zip code 30114
 CIS – Certified Indoor Air Quality Specialist
 CMI – Certified IAQ/Mold Inspector
 CFS – Certified Formaldehyde  Screener
 QST – Qualified Sampling Technician
 PSP – Professional Screening Partner
 CBA – Certified Biocide Applicator
CRT – CERTIFIED RESIDENTIAL THERMOGRAPHER 
As a certified residential thermographer I am ready to assess your home using this precision technology to give you valuable insight to the real problem/issue you are having.    No guesswork involved!  Like they say "A picture is worth a thousand words!"